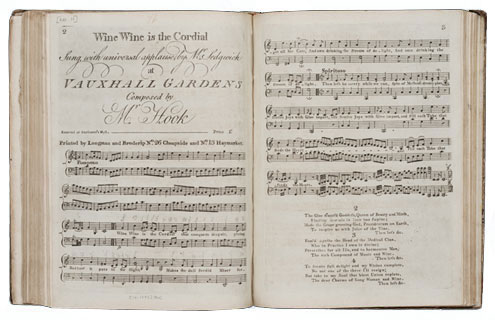 James Hook (1746–1827)
"Wine, wine is the cordial, sung by Mr. Sedgwick at Vauxhall Gardens" 
London: Longman and Broderip
ca. 1795
Bound in Songs 
Many of the songs performed at Vauxhall were published in songbooks, with and without music. This song is typical in its subject matter. The composer, James Hook, is visible in the gallery of the orchestra pavilion in Rowlandson's drawing of Vauxhall. 
LENT BY THE IRVING S. GILMORE MUSIC LIBRARY, YALE UNIVERSITY 
M1619 S696